Having a reliable and advanced editing software is crucial if you are doing professional works. Even in stock footage production, some editing is needed to achieve a higher quality of creative media. A while ago we wrote about five video editing software which could be used for video production. We use Adobe Creative tools for most of our work via their subscription plan. In the past, you had to invest thousands of bucks to buy their software. Because of that, it was more often to use illegal copy from the torrent sites. Now there is no excuse to use subscription and cancel it when you don't have work. But, there was one thing good about illegal copies of software. It worked better than the newest versions. We are actually losing hair because of every new update including new glitches and changes complicating our workflow.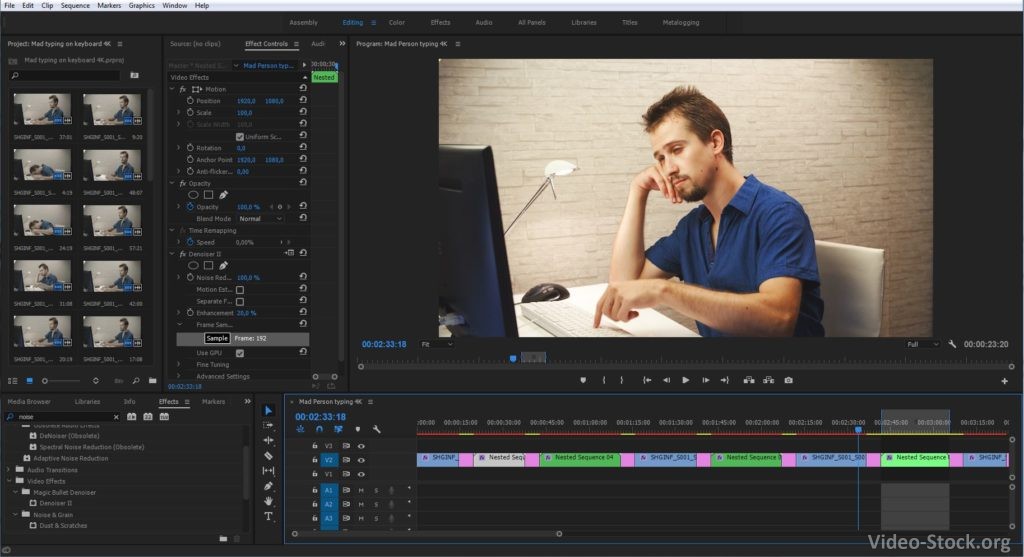 We have put together a small list of glitches and changes that we noticed with our workflow:
Standardized shortcuts not working (We noticed that for some reason the shortcut (CTRL+ATL+M) Export to Media Encoder in AE doesn't work anymore. After we deleted all user references it starts working again for a while and again stops working)
Masks glitching in After Effects (For about a year now moving masks in After Effects become time-consuming. Mask lags while moving no matter the quality setting.)
FPS Interpret from Premiere to AE not recognized (In newest 2018 version of Adobe tools it is impossible to copy edited footage from Premiere to After effects timeline without losing fps interpret and the cut length)
More often software freeze (for no particular reason)
Software crashes when effects are not placed in "suitable" order (sometimes you have to experiment what is the right order and save project constantly to avoid lost work)
CUDA rendering in Media Encoder rarely works through all exported files (It is best to export files to Media Encoder, save the queue and exit all Adobe programs before running Media Encoder again and start the rendering.)
We could probably go on with the list of problems we encountered in the last year of updates.
Adobe is not such a horrible software company. Not at all. They brought many great features that other software don't have. It is easier to edit audio and effects without even having to extract to other software products. It is all linked together. There are tons of plugins, templates and default effects to achieve what you want. And of course the price. Getting all possible Adobe software for about $70 per month is a great bargain. Sometimes photo editor is needed. You have Photoshop. You need to make a promotional pamphlet for your works. You have Indesign. You need to make specific animation. You can do it in Animator. Nothing is impossible with Adobe Creative Cloud.
If you also have problems with newest updates of Adobe software and functions were working in the early releases or far back, please leave a comment here or on Facebook. We would like to hear your stressful situations when they changed something that worked before.