It was cold winter in 2015 when we had a chance to shoot some martial arts stock footage. Primary objective was to make a nice movie, which you can see above. Second objective was to shoot as many interesting stock video footage. But it took almost two years to get footage online.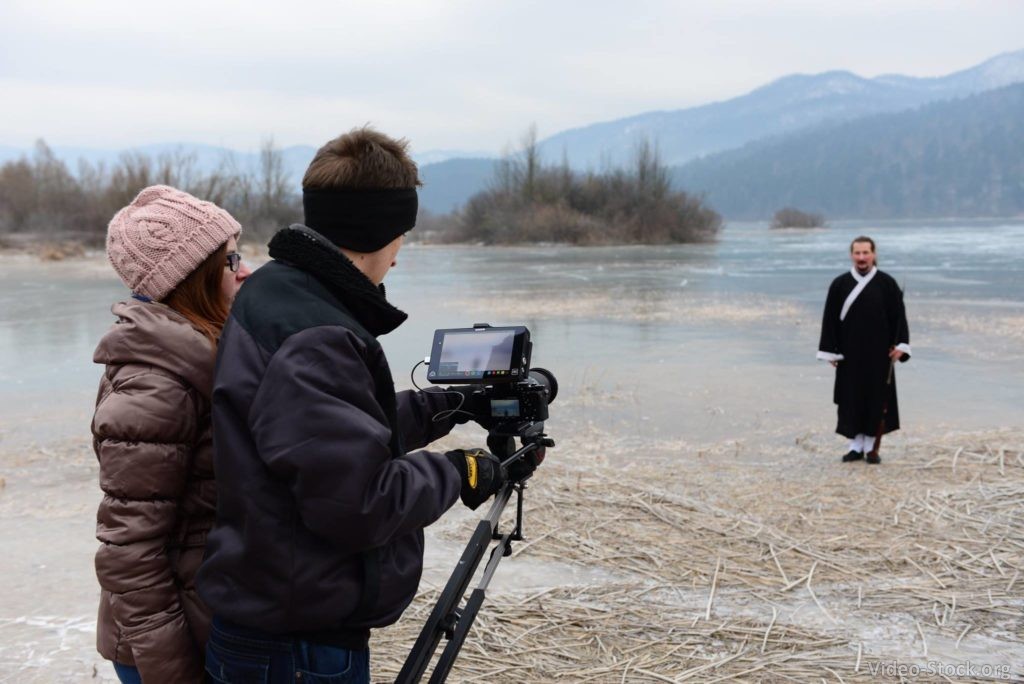 Production process took 4 days to make all the necessary footage. Two of them were very very cold days under 0°C (about -8°C most of the time). Our actors were two local Martial arts enthusiasts and teachers which had all Chinese props for the shooting. Because they travel to China every year to train Wudang styles, they run their own school in our country.
Time of production process was about four months because of the weather in winter.  Because the first shooting day was held in forest and inside canyon with some nice early morning footage, diffused light and thick air. Second day about three months later was on frozen lake where we trained sword arts. And body training with log in freezing environment. The actor above actually warmed up with that log lifting. It was nice to use Kessler pocket traveler jib, but too bad we didn't yet have DJI Ronin-M stabilizer for even more dynamic footage. Some dolly sliding from Konova was used too.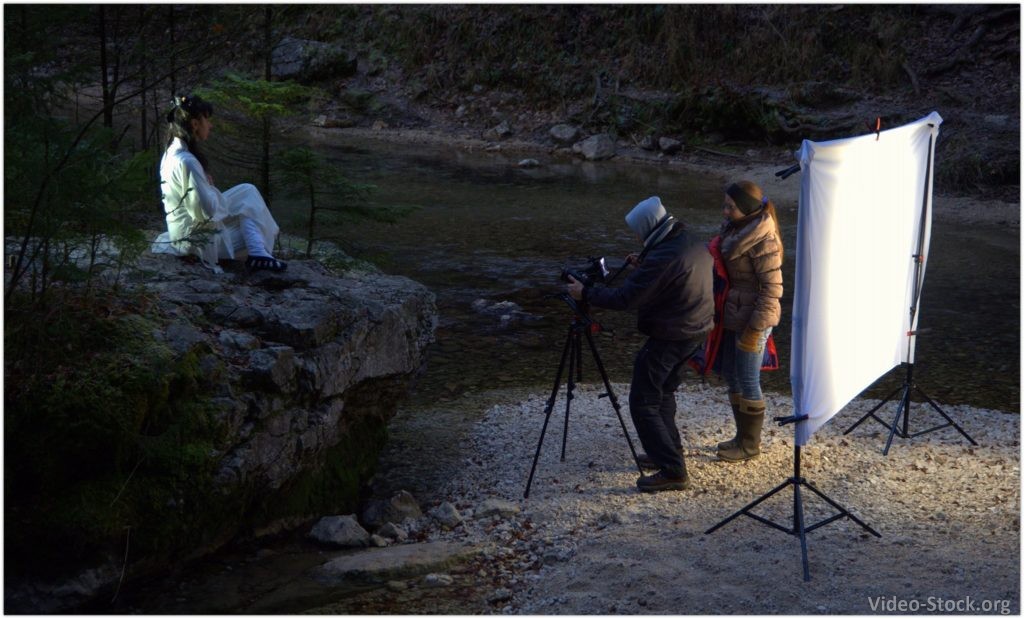 Third day of video shooting was held high in mountain caves. There were more people involved. It wasn't cold so much anymore, because we were really near the sea coast and it was a sunny day. Luckily the cave was in the shade so it didn't spoil the movie with change of lighting. Luckily the Sony A7s with Atomos Shogun has very wide dynamic range. That way we could shoot in shade and still see what the whole landscape view looked like. It was fun grading such footage too. It took weeks to pull out the most of the dynamic range and Proress video data. In some cases we used pen tool and extract objects to grade it different than the landscape.
Then there was final fourth day of video shooting. This was in our improvised studio. It was made on white background and with softbox lights. We shoot the calligraphy process, shrine prayers and playing on a flute. In most cases we used dolly slider and Canon 24-70mm f/2.8 to get the widest angles.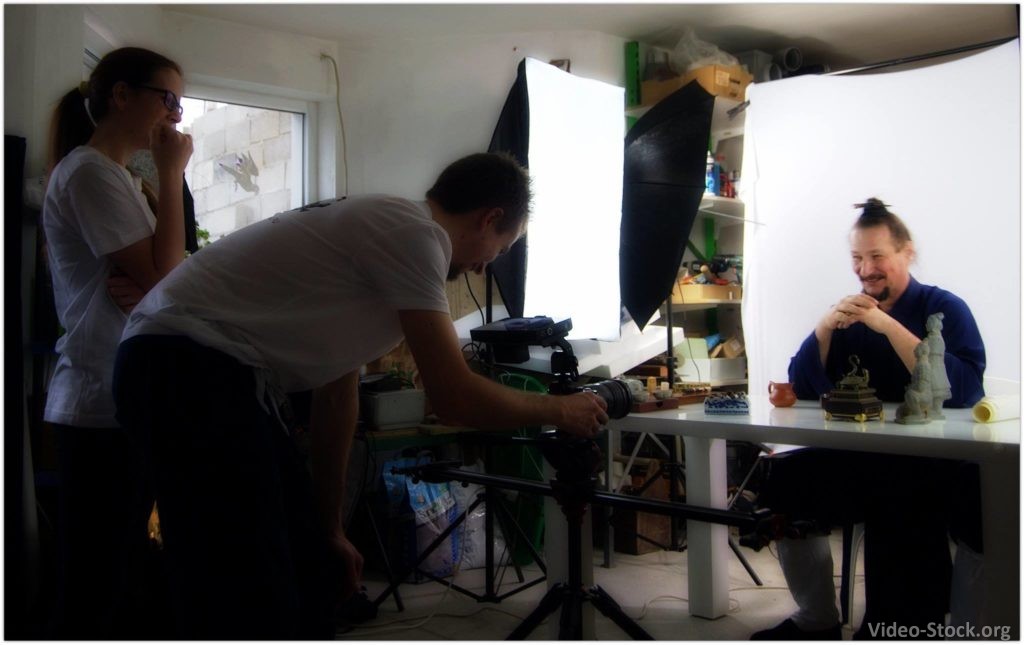 For white background we used stretchable lycra textile. There were about five lights – two for background and three for the actor. Again we shoot on Sony A7s and Atomos Shogun, because 4K footage was our main goal.
And how the whole studio with praying shrine looked like? We had to use our telescopic lens Canon 70-200mm f2.8 to get the best view angle.
But why it took almost two years to get these nice stock footage online? It was huge number of files to tag. It kinda kills the will of getting them online and was easier to shoot and tag smaller sets of files. We had about thousand files in queue to tag, so we were never in a hurry to get them online. We finally shrink the queue to few hundred files. Whole Martial Arts set including calligraphy writing, Religious clips and Playing instrument was about 350 files big.
Was it worth the time and resources. Well, the movie came out very nice and we are proud making it. If stock footage will sell as well, we should see in near future.