Working for iStockphoto / Getty images is like working for exploitative employer. They don't appreciate your work neither with attitude or payment. Not to mention dumping stock video market price. And this stock agency is doing exactly what we mentioned. Underselling 4K video footage for almost nothing. This is what we found promoted on Facebook from iStock: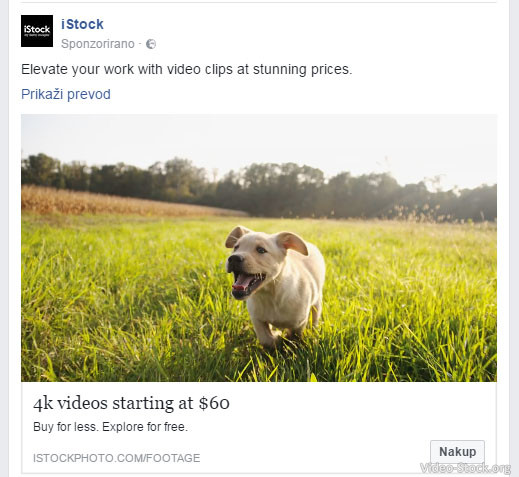 Our HD prices on all other stock video agencies are more expensive than iStockphoto / Getty images promoted 4K library. Is it just a matter of time when video footage will be sold for cents like photos are?
Don't forget, contributors are their own enemies. Value your work, time and equipment. Sell your work where they care.