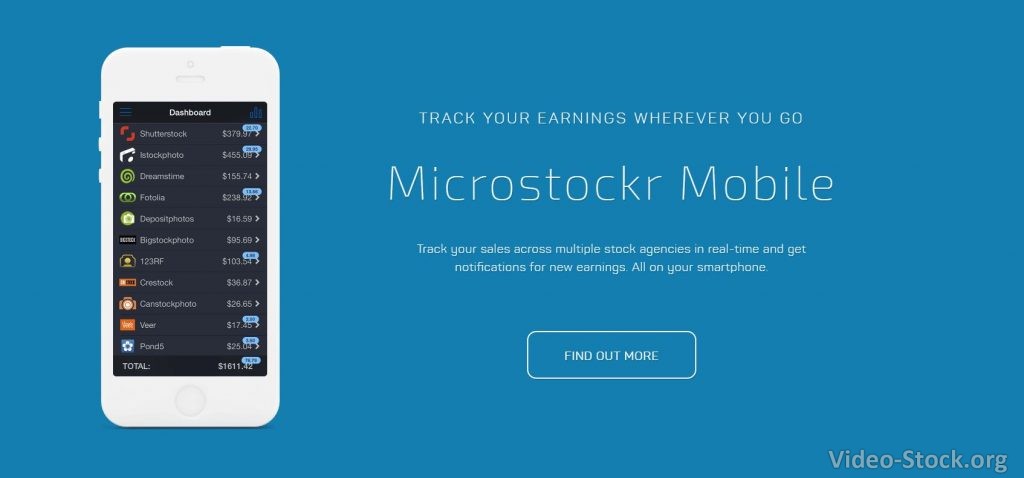 Selling your footage on many stock agencies is tiresome to overview daily if you had any sales. This is where Microstockr does its best. It pulls down sales data from many stock agencies and you can check your income anytime and anywhere from your Android or iPhone.
With most agencies you can even check what was sold, you can analyze daily sales, new sales and monthly sales.
The only thing you have to is download app from Google Play or Apple store, log in to stock sites you have your files and refresh the list from dashboard. But the app isn't completely free, that's why only few sites are available. It's worth buying the yearly fee which is only few bucks.
We are using Microstockr from beginning and we like it very much. There is no better feeling than waking up in the morning, refreshing the list and seeing new sales on each site.
There is only one small problem with this app, it doesn't yet cover all stock agencies. Sites such as Dissolve that don't report new sales daily wont be included in the list till that agency puts out daily earnings. So it's not so much the problem on the app side, but some agencies that don't yet have API for running statistics offsite.
Microstockr even has an improved beta desktop version, but we should cover that some other time.