It has been about 9 months since we wrote about the removal of statistics from iStockPhoto/Getty Images. And since then we only had some slight info of past sales from Microstockr Pro. In last days of September, they finally added some files statistics with views and interactions from the current months.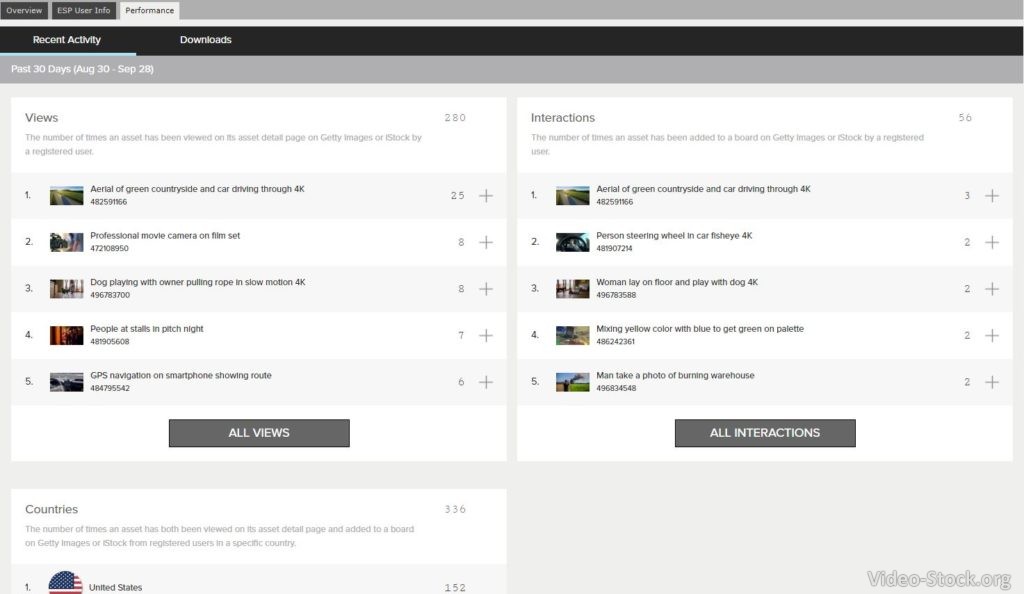 Now we can at least see how many views files have in a current month, which had some interactions (probably big chance of being used in the project) and countries of which the both interactions happened. This could be a great way to at least show some respect to contributors that still upload files on their sinking ship.
iStockphoto/Getty Images even added the downloads from previous months under another tab, so it now won't be needed to analyze via Microstockr or Deepmeta.
Getty Images is a long way from being a perspective agency for any contributor. Even if they (still) have a large database of buyers (it takes some time when they found out that Getty doesn't have the variety of files as they used to), that doesn't show in our sales. Not even a glimpse. We even read on the internet, that contributors that have requested removal of their files, they still sell them and contributors don't receive anything. So much from a such a big company. Not only they give 15% to contributors for each sale, they are even brave enough to steal our authorship rights after we would terminate the contract with them.
Our sales from over 5000 available files dropped to about $110 in August. After the release of ESP we had only one $300 month and then it went downwards. If they would have 30% share of income with contributors it would be much better and we would probably still upload our works. But only our HD files, because 4K is worth the same as HD and that doesn't make sense to us.
Good luck iStockPhoto/Getty Images.