Video production of stock footage includes knowledge of using editing tools. Even simple editing such as cutting beginnings and endings are needed before uploading to stock agency. If you are more advanced, you can correct colors, lighting and remove noise. For professional use such as stabilization, blurring specific signs or logos, green screen editing, and other aspects. All software doesn't support everything, once you go into professional industry, software such as Adobe Premiere, Adobe After Effects, Davinci Resolve or Avid are must-have. There are a lot of editing software out there, but so many are dumb to work with – such as PowerDirector, Pinnacle, Movie Maker and others. You could also use simple Quicktime export software if editing, stabilizing or LUTs are not needed.
Every software has its own good and bad sides. We won't discuss so much what each software has and others don't. We will point out only useful features that will help any stock contributor to get their files to compliant format. All agencies standard is Quicktime Photo JPEG format. Unless you are using Apple Final Cut Pro X, you could also use Quicktime Proress which stores higher quality of the footage.
---
BlackMagic Design Davinci Resolve
Davinci Resolve editing software is the only one free and can be used on professional projects. You could buy it to get more options such as noise reduction and better GPU support. Using Resolve might be hard for beginners because there are so many options that you could get lost. But if you check some Youtube tutorials, it can be a great piece of tool. Davinci Resolve supports stabilizing, coloring, editing, 4K, and other tools. Even if it doesn't have some advanced GPU support it works very fast and renders very quickly too.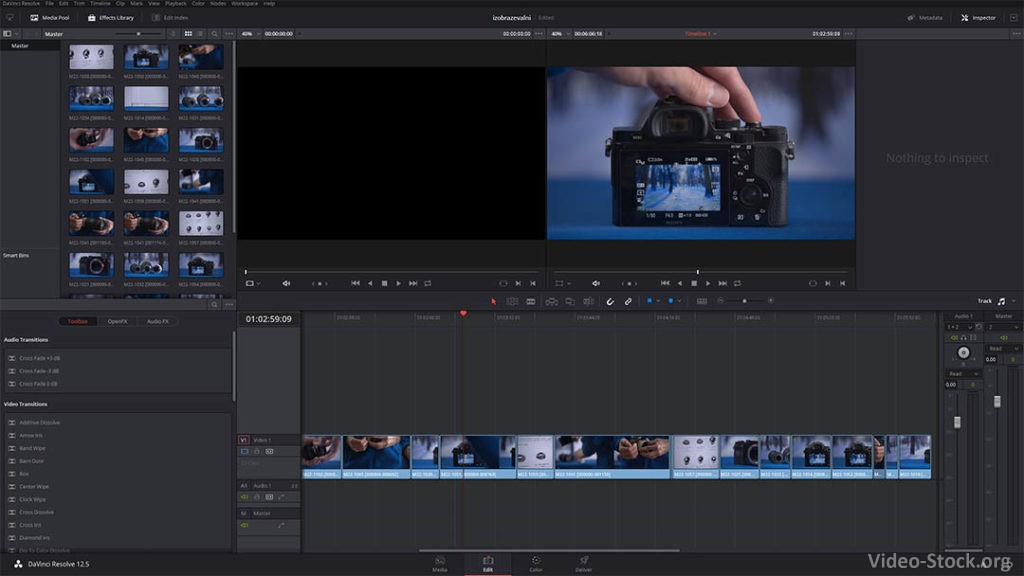 ---
Sony Vegas Pro 15
Sony Vegas editing software isn't free but it is available for 30-day trial. In the past, Sony Vegas had very different workflow we personally never liked. But now they updated their software to similar workflow as Adobe Premiere has. It works pretty straightforward. It supports LUT, stabilization, coloring and exporting in a suitable format. At the export, it doesn't give you a 4K option but you can manually put in the right export size. Rendering might take a while because we didn't notice that it could use GPU power, that is why you might also see 4K footage glitching at editing. It could be a bit bugged too (it didn't allow us to cancel the rendering).

---
Adobe Premiere Pro CC
Adobe Premiere editing software is a professional tool which can be used for 14-day trial. It can't be bought but you can subscribe to a monthly fee to use it. Which is the best and cheapest available option for such great software. You pay monthly about $20 and use it how ever you want with full support. It doesn't include Denoiser, which is a part of add-on from Magic Bullet. But you can color correct, stabilize, track, edit, blur, and export with no problem. It even supports GPU for faster preview and rendering.

---
Apple Final Cut Pro X
Final Cut is a MacOS editing software which isn't free either. It probably doesn't even have a trial version. It is supposed to be a very stripped down and simplified Adobe Premiere editing software. Something like and early Davinci Resolve versions. But at least it has Quicktime Proress format option for exporting. It might not be a really professional tool but it can be useful for stock video production. Final Cut supports stabilization, coloring, LUTs import…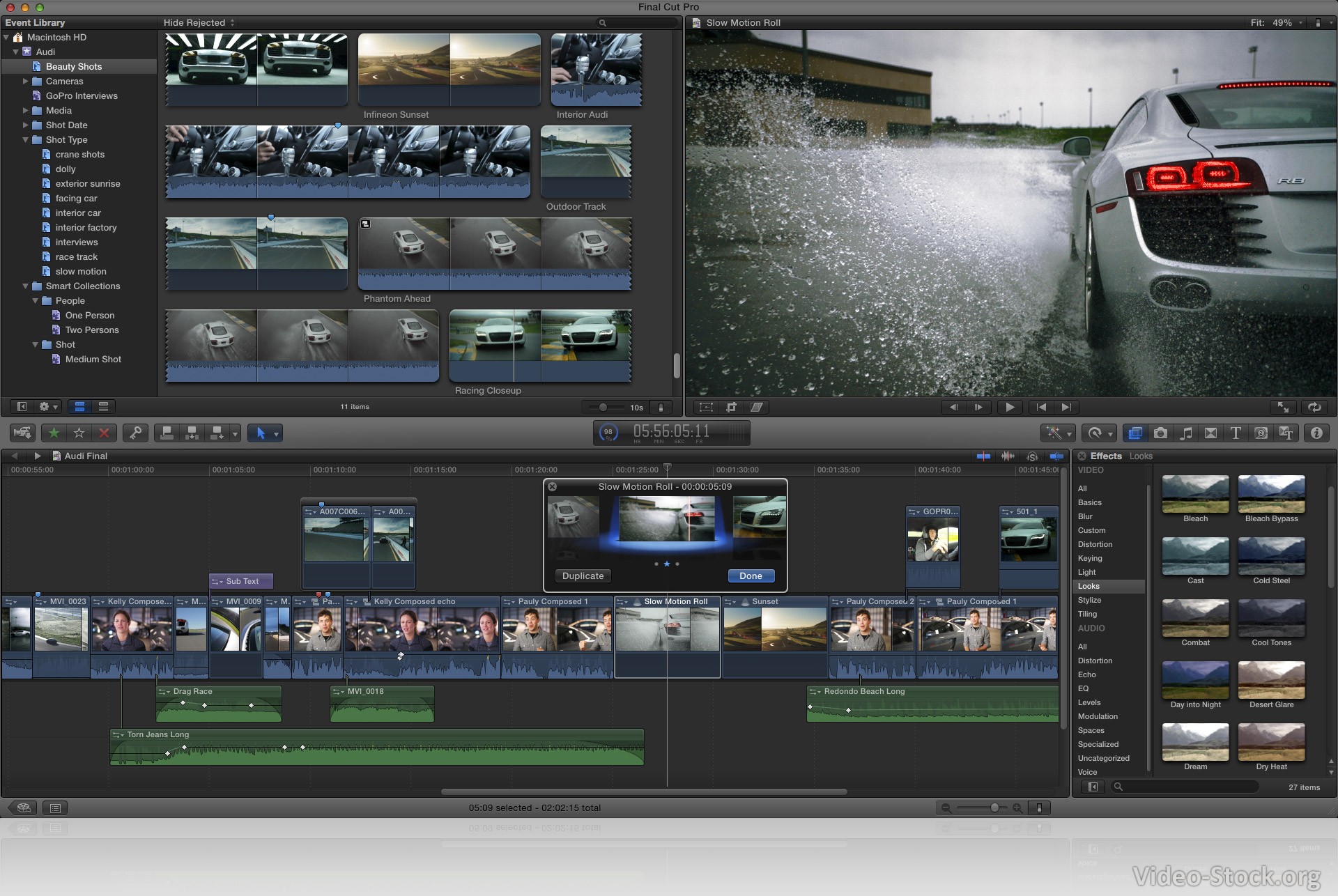 ---
AVID Media Composer
Media Composer is probably another alternative to Adobe tools, which is used by some bigger productions and television stations. We don't know what is good about this software because it is a bit complicated with bad user experience and we couldn't even find adding our own LUT to the footage. It does have color correcting effects, stabilization, and many others. Maybe if you get used to it it is easier to use. Like Adobe they also support monthly subscription with about $50 a month.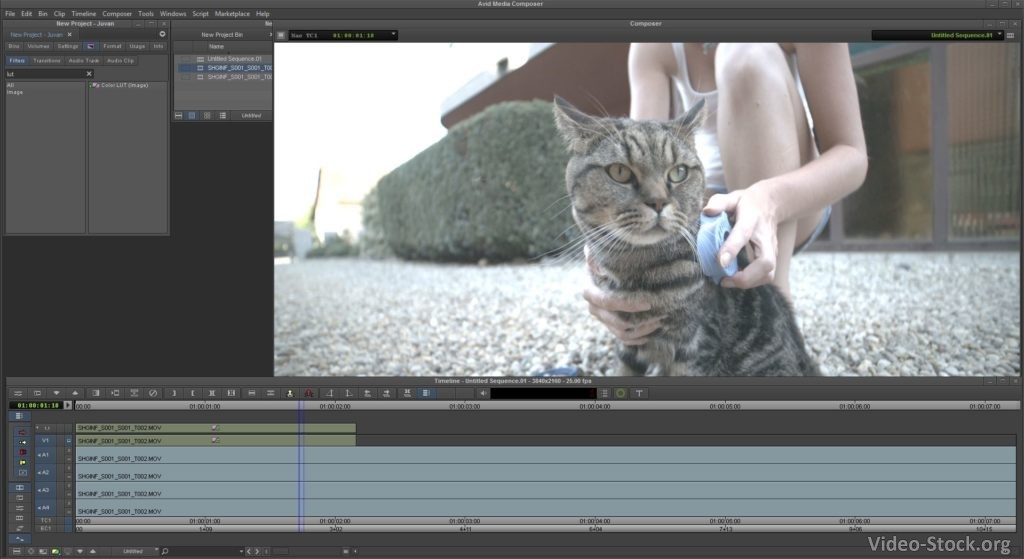 Our final conclusion is that no matter what software we used and try some basic techniques Adobe is still the best all-around software with many great features. But if you don't like Adobe, Davinci Resolve would be the second best choice. We would too personally make such a choice if Adobe somehow got broken or become very expensive again.