One of the most overlooked and underrated video camera on the market is definitely Canon 5D Mark III. Even if it shoots only FullHD, nobody can deny it is still a valuable piece of equipment. It can also shoot 4K,
We never had a chance to work with Nikon equipment for video production. We never even meet anyone using it for video. In most cases it was Canon or Panasonic (Lumix line), nowadays Sony takes the most videographer market. If not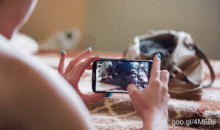 In our lifetime of stock video production, we have changed and worked with many different pieces of equipment. Our most favorite was and will always be video shooting with Canon 5D Mark III in a combination of Magic Lantern cDNG RAW.